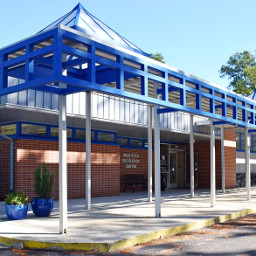 Dean Road Rec Center
307 S Dean Rd
Phone: (334) 501-2930
Hours:

M-F: 8AM-5PM

Elizabeth Kaufman
Therapeutic Programs Coordinator
Phone: (334) 501-2939
Email: ekaufman@auburnalabama.org
Therapeutic Programs include Bingo and Fitness, TR Game Night, Mystery Trips, and more. Watch for programs in the quarterly brochures. If you have program ideas or would like to host a program/rent a space at Dean Road Recreation Center, please contact Elizabeth Kaufman. Our programs are also listed in the monthly Therapeutic Newsletter which can be found here.
Summer Therapeutic Programs 2021:
TR Game Night
Join us for virtual games, educational and travel videos, and more online fun! The night will be filled with fun and friendship! FREE to Therapeutic Program Participants. This program will be held virtually for fall.
Age(s) Day(s) Date(s) Time(s) Location
8+ F 8/27 5:30 – 7:30 p.m. DRRC
Contact: Elizabeth Kaufman • (334) 501-2939 • ekaufman@auburnalabama.org